If you have received a traffic ticket give CAJ Paralegals a call.
We have experienced paralegals on staff to answer your questions.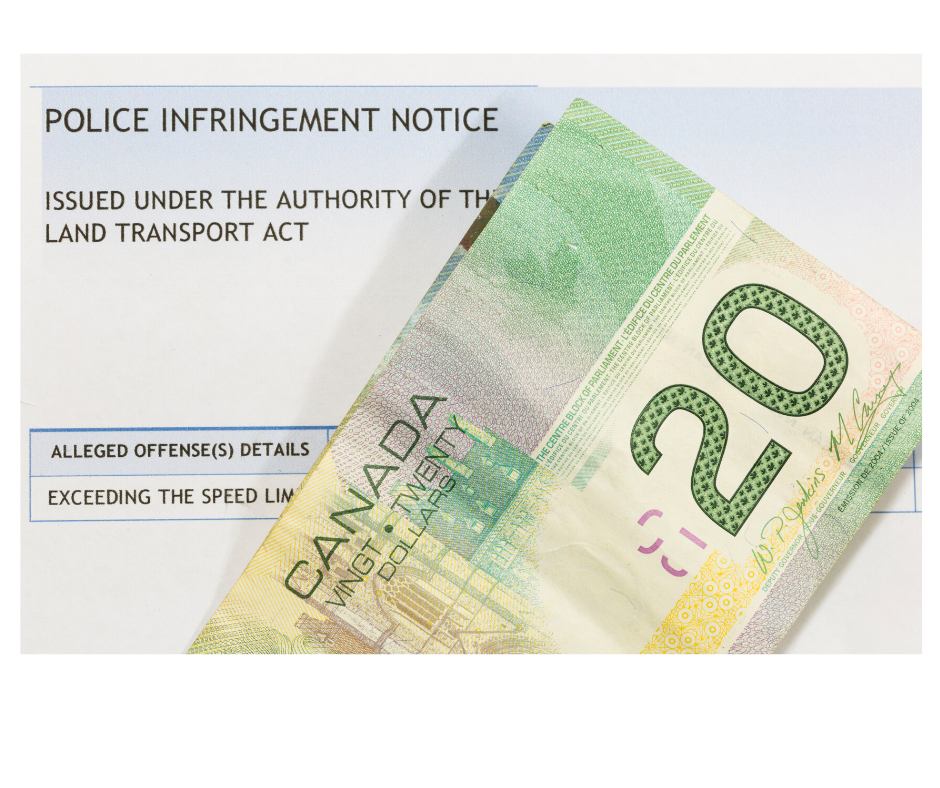 In some cases getting a traffic ticket can carry serious penalties, which can result in the loss of your licence and possible impoundment of your vehicle and will cause your insurance rates to rise.
It's important to remember demerit points stay on your licence forever they do not go away, don't plead guilty to that ticket fight.
 
Recently the Police have been laying more and more charges in regards to Stunt Driving, Careless Driving, Drive Under Suspension, No insurance and more.

Fight your Tickets.

Below are Traffic Tickets offences and the penalty that they carry;

1. Speeding Tickets s. 128 HTA:

What you're not being told about how to fight Speeding Tickets is an Ontario Speeding Ticket is considered to be an absolute liability which means the Prosecution does not have to prove that you intended to speed to obtain a conviction.
 
In fighting a Speeding Ticket, it only has to be proven that you were driving beyond the prescribed (posted) limit.
 
However, this does not mean that you are guilty!

You could face a fine and also demerit points- 1-15 km over 0 points - 16 to 29 over 3 points - 30 to 49 over 4 points - 50 km over 6 points.


2.No Insurance:

Everyone that drives a motor vehicle on a highway is required by law to carry insurance on the vehicle.

First offence for no insurance is a mininium $5000.00.
Second offence carries a mininium fine of $10,000.


3. Careless Driving :

An Ontario careless driving charge involves driving on a highway without due care and attention or without reasonable consideration for others using the highway.

On conviction (including a guilty plea), you will be liable to a fine between $400 and $2,000.


4. Stunt / Racing:

The maximum fine range is $1,000 to $10,000 upon conviction for street racing, making it the highest penalty in Canada.
The minimum fine range is $200 to $2,000.
Police can issue an immediate seven-day driver's licence suspension and seven-day vehicle impoundment for street racing, participating in a driving contest or stunt driving.
Courts can impose a driver licence suspension of up to 10 years for a second conviction if the second conviction occurs within 10 years of the first.
For a first conviction, the maximum licence suspension period remains at 2 years.

The definition of a "driving stunt" includes driving a motor vehicle at 50 km/h or more above the posted speed limit.


5. Drive while under Suspension:

You may not drive while your licence is under suspension.

If you are convicted of driving while your licence is under suspension you will be required to pay a fine of $1000.00 to $5000.00 and on a second offence $2000.00 to $5000.00 and you could face a possibility of being incarcerated and a further six months is added to the suspension.


6. Distracted Driving:

Using your phone to talk, text, check maps or choose a playlist while you're behind the wheel all count as distracted driving – and they put you and others at risk.
Other activities like eating, reading or typing a destination into a GPS are also dangerous when you're behind the wheel.


7. Move over Law:

Move over law is a law which requires motorists to move over and change lanes to give safe clearance to law enforcement officers, firefighters, and in some cases, tow-truck drivers.

Penalties and fines regarding reacting to an approaching or stopped emergency vehicle include:
*First Offence: $400 to $2,000, plus three demerit points upon conviction.
*Subsequent Offence (within 5 years): $1,000 to $4,000, possible jail time up to six months and possible suspension of driver's licence for up to two years.


8. CVOR and Transport Drivers:
Applies to Ontario operators of commercial motor vehicles that are:

Trucks, tractors or trailers, or a combination of these vehicles, that have a registered gross vehicle weight or actual weight of more than 4,500 kilograms, Tow trucks, regardless of registered gross weight or actual weight, Buses with a manufactured seating capacity of 10 persons or more, excluding the driver,
Accessible vehicles and school-purposes vehicles, depending upon use.

CVOR Requirements:

A CVOR certificate is required to operate commercial motor vehicles that are:

Plated in Ontario.
Plated in the US.
Plated in Mexico.

CVOR Operator Responsibilities:

A CVOR operator is the person or legal entity responsible for the operation of a commercial motor vehicle. The operator is responsible for:

The conduct of the driver.
The mechanical safety condition of the vehicle.
The goods or passengers on the vehicle.

For a List of the Charges and Fine

http://www.ontariocourts.ca/ocj/how-do-i/set-fines/set-fines-i/schedule-43/

or visit

http://www.mto.gov.on.ca/english/trucks/commercial-vehicle-operators-safety-manual/module-4.shtml 

Cities and towns we cover:
Belleville. Brockville, Napanee, Kingston, Cobourg, Lindsay, Peterborough, Picton, Whitby, Oshawa.